---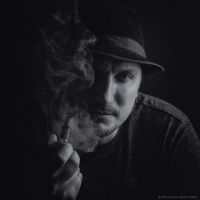 ---
Veselin Atanasov
2020-08-26 10:00
Dear friends,
our store will soon be fully operational and will offer the best product thanks to your wonderful works and the highest quality materials we have chosen.
Get to know the products in more detail.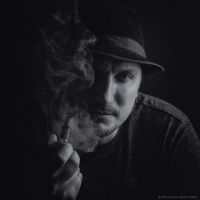 ---
Veselin Atanasov
2020-09-24 13:05
Dear authors:
The moment has come…! We are pleased to announce the opening of "Piart-Store"
We are prepared to fulfil our firm commitment to materialize your wonderful photographic works in an excellent final product made with high-quality materials, guaranteeing the necessary longevity and the expected notoriety of your best creations, to satisfy your most demanding expectations and those of your future clients...
Our initial idea is reality.
We have succeeded in "spawning and modelling" the first on-line photographic community created by photographers, not by common photo sellers.
In Piart-Store we can ensure with certainty that the author will receive more benefit from his work than the same site that produces it. Minimum benefits for the site, maximum for the authors.
In our production process, third parties or intermediaries who profit from the work of the authors do not intervene (as in other photographic portals, where frequently the lucrative interest has exceeded the true interest and value that the author's work deserves).
We have considered, from the beginning, that it was an important priority to allow each author to be able to sell directly from their profile to achieve greater profitability, choosing their profit and guaranteeing a transparent sale at all times.
Below, we remind you of some details that we consider convenient to take into account to understand and share the sales dynamics of Piart-Store:
- Initially, Piart-Store will manage the sale of your photographic works - with full legal coverage - only within the European area. In the future, we will expand the geographic scope to other countries, which we will report on as they are added.
- We will only offer for sale those works that have been selected and published in the gallery.
- Authors can decide to change their decision to offer or cancel the offer of their works for sale. However, your changes will not be effective until 30 days later, to avoid constant changes that may hinder the necessary stock control provided for in our production.
- Authors can change the commissions of their work when they decide. Changes will be effective after 10 days, to avoid excessive price fluctuation and to prevent unnecessary customer confusion.
- When a sale becomes effective - within only one hour - the author will have all the information corresponding to the sale, along with the final amount that he will receive after the established legal term, in case there is a return of the product. If this happens, you will also be informed of the reasons claimed by the client who carries it out.
- Each author will receive the amount of the sale of his work once the legally established taxes have been deducted, the transaction will be detailed in each sale.
- The sale of complete series, as well as sales to the same client of more than one, will be rewarded with attractive promotions and discounts.
- Finally, in case it is useful and as a guide, we remind you how to add your works for sale. The correct path is as follows:
Top bar / My profile / Manage: photos / series / sell.
We trust with your collaboration and enthusiasm, as up to now, and above all with the continuity of being able to continue enjoying all your photographic works, for which, once again we express our most sincere thanks.
Always at your disposal for any questions.
Piart GALLERY / Piart-Store
---
Ahmet Anak
2020-11-26 11:10
Hello;
I had already added the photo 4000 px width. I could not understand the meaning now.
Hello,
The print store is still in the developing process, that is why it is not working correctly.
Once it is working we will announce it, and then this functionality will be working correctly.
Regards

Hello,
When I try to put commission for my photo (whatever value in Range 0 - 100 EUR) I get message Error This value should be "0.01" or more.
For example I put 20 as value and get above error message.

What could be reason ?
Copyright Notice
Photos on this website are subject to copyrights!